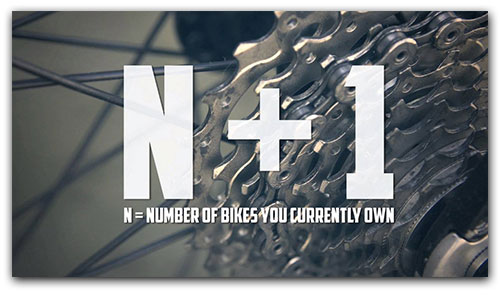 The majority of riders have more than one bike with each offering its own specific reward or advantage. If you use them both, bring them into Bike Fit Studio Brisbane and we'll give you a special rate for your second bike fitting.
"If you can stop at only one bike then you've got more restraint than us!" Nick Formosa, Bike Fit Studio, Brisbane
SECOND BIKE FITTING DEAL: An additional bicycle is priced at $179 when bikes are fitted back-to-back on the same day. So if you're having your road bike analysed we'll offer you a discounted rate if you also book your mountain bike or other bicycle at the same time.
Having consistency across your cycling fleet ensures you get the most out of our service. It's our professional opinion that comfort equals performance, and the outstanding results and feedback from many of our clients has proven this time and time again.
4 advantages of a second bike fitting at Bike Fit Studio Brisbane:
We offer a discounted rate so clients have more than one comfortable ride in their garage.
The Retül system we use is one of the most advanced fitting tools in the world.
You'll get to spend more time on the road doing what you love if you book both of your bikes for a fitting at the same time.
Confidence that all your bikes are optimally and individually fitted to you.
Switching from one bike to another can cause problems in regards to comfort levels unless all are individually fitted by a professional bike fitter.
At Bike Fit Studio we don't just look at the bike but your body as well. From there we identify changes and areas that could cause problems across a number of bikes.

Book a bike fit today and call us today on (07) 3844 0226 or email info@bikefitstudio.com.au