You can't put a price on performance, but you can ensure the bike you buy has the correct frame, saddle, crank length and handlebars to suit your individual body type.
Before customers make their final purchase, the Bike Fit Studio team works through specific requirements and consider your personal needs and comfort.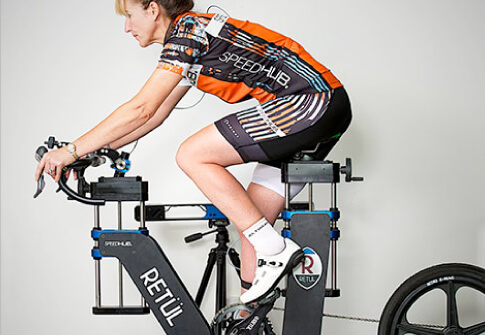 It's during this process that our experienced team look at your:
Goals and aspirations
Physical ability and limitations/discomfort and pain
Geographic environment and terrain
Preference in regards to saddle options
Expert advice to help you choose your bike frame
The task of selecting a new frame can be daunting; it is often a minefield of questions and endless possibilities. At Bike Fit Studio Brisbane we have a professional and knowledgeable bike-fitting team that will take the stress and difficulty out of this process.
We do this by:
Using our experience in all types of cycling and terrain to assist riders in finding the right frame to suit their specific needs.
Analysing technical data gained from your previous fitting to come up with a comprehensive range of compatible frame options.
Once we have assessed the data compiled from your sessions with us, we can narrow down the number of suitable frames and suggest your perfect match.
"As professional a bike-fitting business we believe that taking into consideration a customer's needs and goals is just as important as the thorough biomechanical analysis we provide." – NICK FORMOSA